Material Handling
Our material handling wheel solutions are synonymous with durability, performance and reliability. From container handling, to automated vehicles  – the versatility of the sector requires specialised solutions.
We Keep you Moving
Heavy engineering environments combined with the need to tolerate high loads and the need to keep materials moving, require robust designs that are not only safe but also offer increased productivity, reliability and performance.
Product Range
We have been supplying this sector globally for more than 30 years. As a market leader in container handling wheels, our solutions have become synonymous with stability, durability and optimised performance.  Our extensive range port handling machinery as well as new wheel designs specifically developed for automated guided vehicles  These wheels are 50% stronger and having a lifespan 50% longer than conventionally manufactured, multi-piece wheels.
With all ranges offering increased vehicle stability, durability and extended rim life with tyre protection, contact us for further information about our complete material handling product range.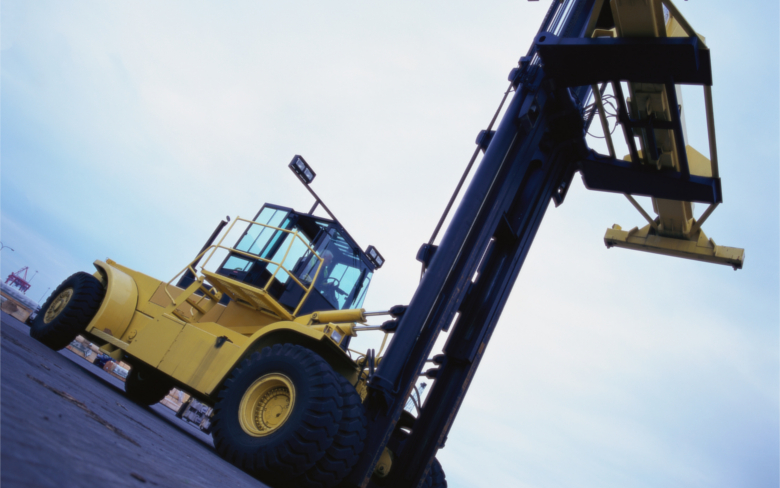 Material handling applications require flexibility and reliability as well as the stability to handle high payloads accurately.  With extensive experience in the supply of solutions for  container-handling equipment we work with machine manufacturers, port and vehicle operators and maintenance teams to understand the challenges and optimise solutions.  Recognised for the quality, reliability and performance of our wheels, we enable the smooth flow of materials for standard and specialised vehicles.
Material Handling
Container Handling
With extensive experience in the container handling industry, our durable, reliable wheels are able to tolerate high loads and provide stability - critical requirements in heavy engineering environments. Our high-quality product range is backed by our experienced support and development teams based in two world-class design centres.
Hub Systems
Overview
As a leading manufacturer of hubs and spindles, we supply all major manufacturers and OEM suppliers across North America and Europe. We work closely with our customers to develop hubs that enhance performance by offering innovative, bespoke solutions, drawing on our extensive technical expertise. Our experienced team provides support for our comprehensive product range - from concept, through design, analysis, manufacture and testing.