Test Facilities
New wheels products are validated at one of our two technical & test centres in Brescia, Italy and Illinois, USA. Significant investments have been made in both laboratory and field testing equipment, with some of the most advanced purpose built electronically controlled systems in the industry.
World Class Test Facilities
All our products are validated at one of our world-class, global technical centres, where sustained investment in both laboratory and field testing equipment has created the most advanced, electronically controlled testing systems in the industry, including the capability to quickly test large multi-piece wheels.
Wheels Testing
Only when completely satisfied with test results will volume manufacturing begin, with our Total Quality Management (TQM) techniques ensuring that every wheel matches the requirements of the original specification once designs go into production.
By undertaking testing in this real-world environment, both wheel and hub testing can be carried out to simulate virtually any operating conditions, providing accurate performance data which is not only invaluable to customers, but also informs our manufacturing, development and investment plans. Our 2 Wheel Test facilities, One in Italy and the other in Illinois, USA both offer:
FEA modelling and simulations
Field testing and data acquisition
Life expectancy/fatigue analysis
Disc and rim fatigue testing
A full engineering team to provide support at every stage of the design and test process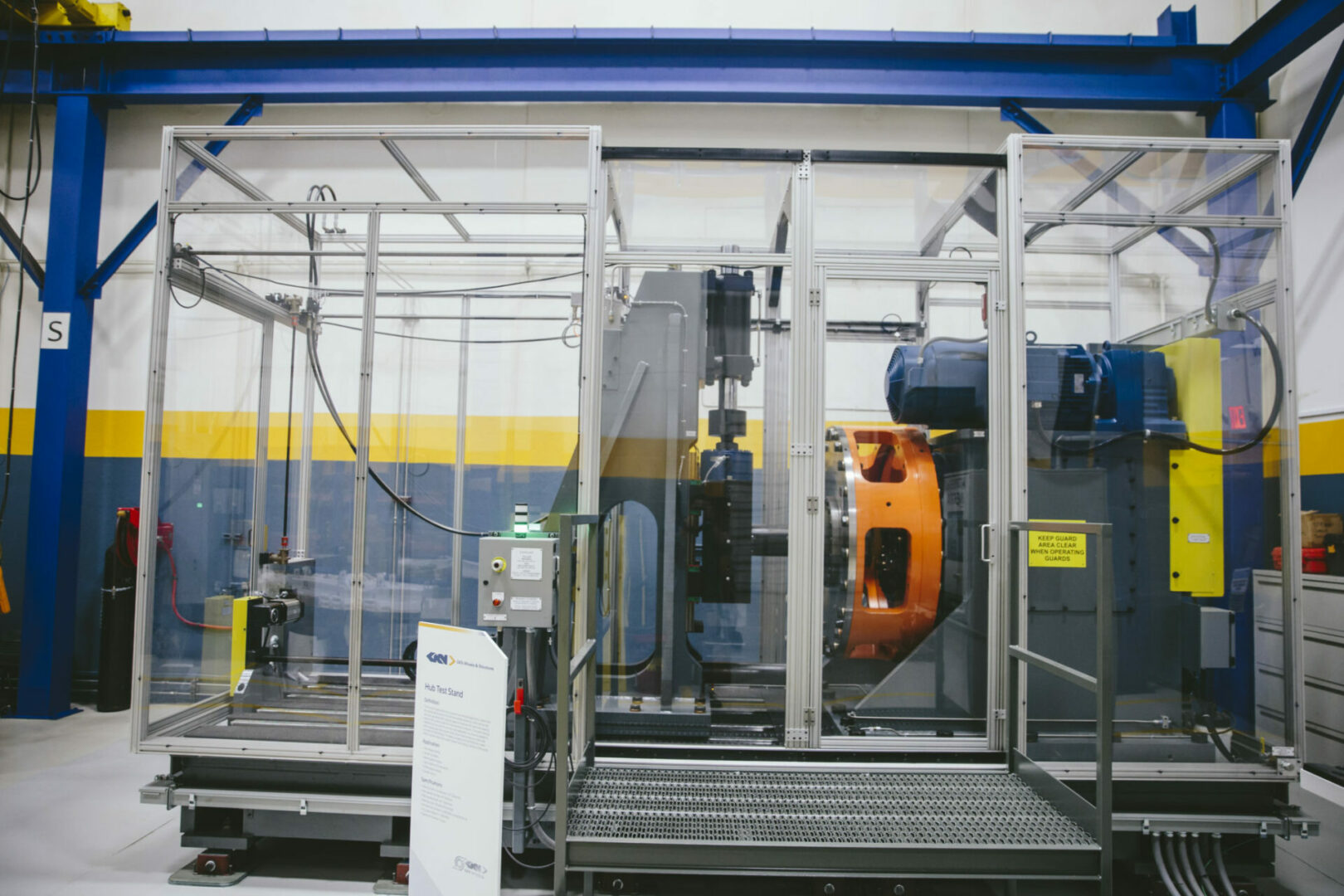 Hub Systems Testing
Reflecting our market leadership in the design, development and manufacture of off-highway wheels and hubs, in 2017 we commissioned new hub testing equipment to complement our existing wheel testing equipment, to create a dedicated and comprehensive wheel and hub test facility for customers across North America and further afield.
The facility now includes a new hub test stand which is capable of operating our largest capacity hub, enabling our engineers to carry out dynamic cornering fatigue testing of the hub and spindle assembly. By controlling the test load, spindle length, and test speed (to replicate the maximum bearing loads of the system under the most extreme conditions), we can now test high-capacity agricultural and construction hubs at the test centre, virtually eliminating the need for expensive and time-consuming field testing.
The ability to apply loads up to 100,000 lbs, makes this the largest known hub testing machine in the world, enabling GKN's engineers to develop larger hubs more quickly and more efficiently to meet the needs of the customer.
Structures Testing
In Telford we house a unique facility for testing a wide range of automotive, off-highway and defence products, from small components, and vehicle structures through to whole vehicle assessments.  The Test Lab is equipped to carry out advanced test regimes while also enabling experienced in house engineers to offer informed feedback to assist in developing original design concepts for the production environment.
The in house test capability extends from simple, single actuator component tests through to full vehicle multi-axis rigs using real world Road Load Data (RLD) to replicate vehicle life.
Test centre operations conform to the rigorous requirements of the TS16949 automotive standard and are certified to ISO9001, ISO14001 and OHSAS18001.
With the capability to test the complete automotive range, small commercial vehicles and larger off highway structures.
Testing capabilities include: Single axis cyclic; static stiffness/strength; multi-axis cyclic; full vehicle/full axle; full corner testing on 250 tonne seismic mass; Remote Parameter Control (RPC); road load data acquisition; road simulation; road load data analysis; component strain data analysis; and access to test track: event based durability and accelerated durability conditions.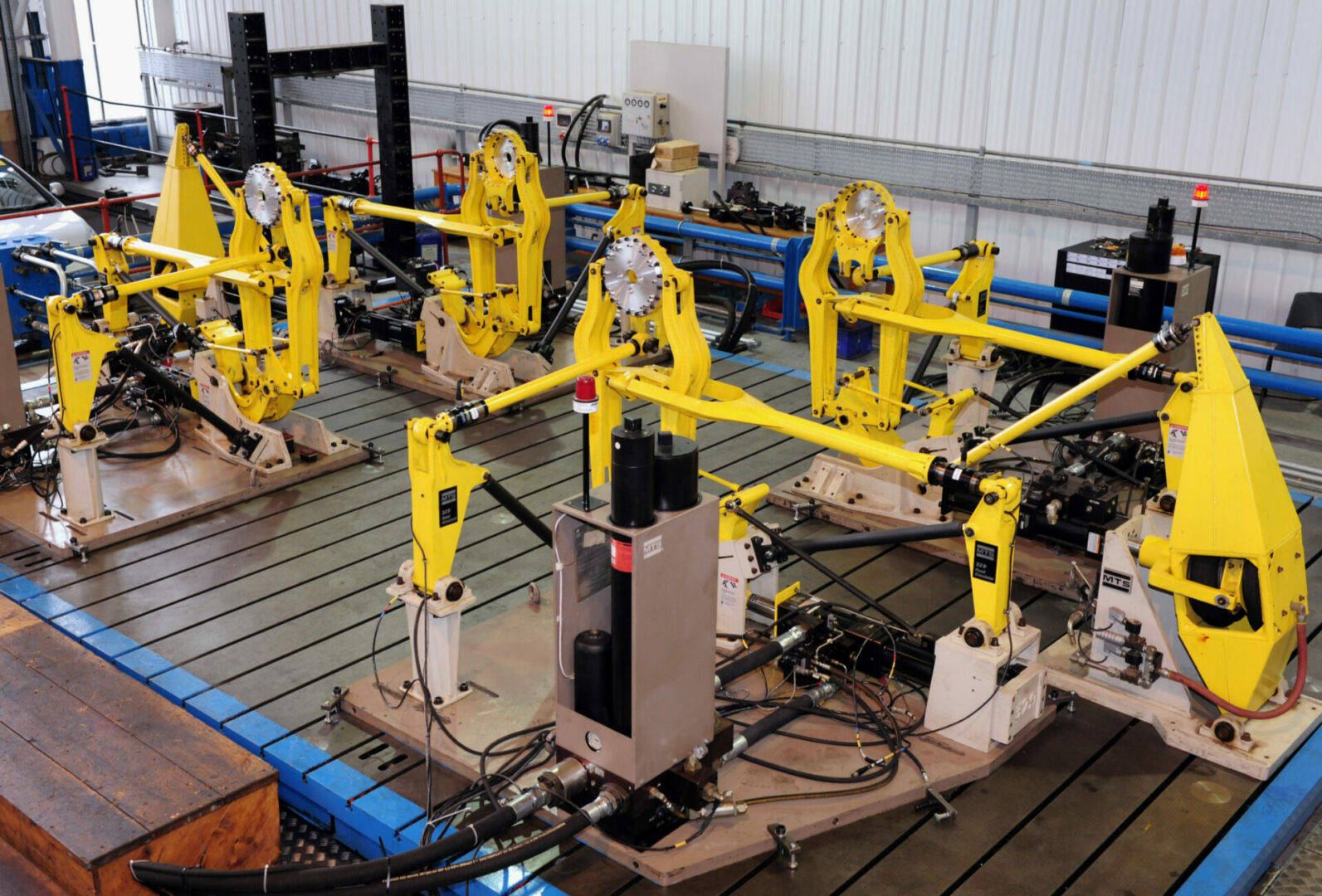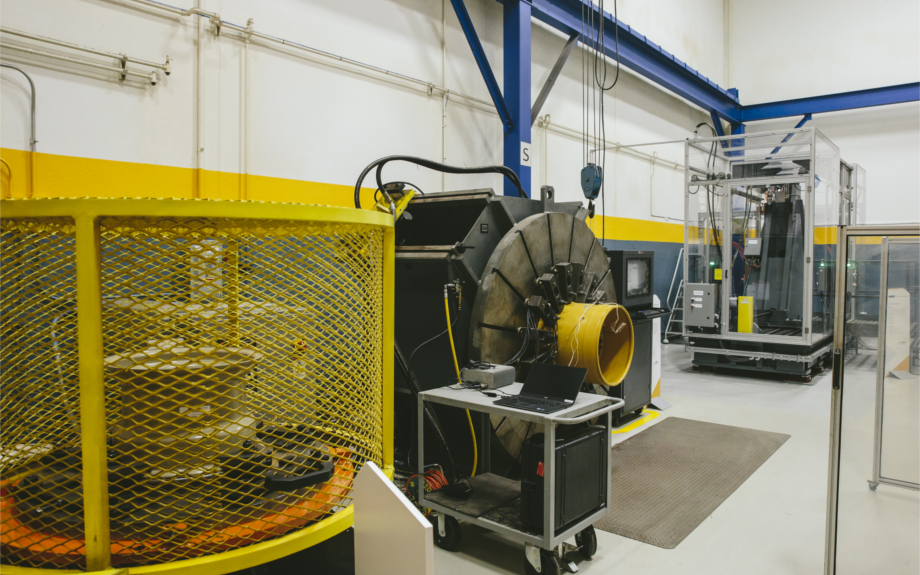 New Technology
In addition to its product development programme, the company is also at the forefront of exploring new technologies, and is currently leading a cross-industry group that is investigating the cost-effective manufacture of composite materials, particularly for automotive structures. With the opportunity to produce lighter and stronger components, the development group includes original equipment manufacturers, technology companies and academic research organisations.